Building Momentum [virtually]
Collaboration and improvement can't wait. Learn methods + tools to build solutions and culture remotely.
This interactive workshop shares structures and tools to take collaboration virtual. Together, we will unlock ways to leverage the expertise and ideas of teachers to keep school improving.
Who should attend: school leaders, teacher leaders, PLC leaders, instructional coaches, district leaders–anyone who wants to structure team collaboration for improvement [virtually].
What's included:
Best practices for team improvement work, with adaptations to make the most of them in a virtual space
Ways to build school cultures grounded in trust, remotely
Tools for transparent and meaningful collaboration
Collaboration frameworks that keep students at the center

MEET YOUR FACILITATOR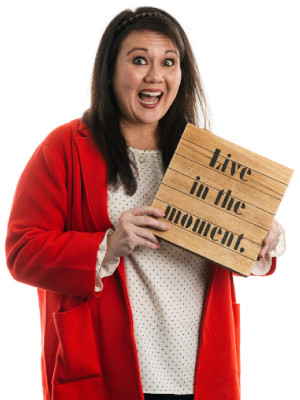 ANGLIA WITTMUS, TrueSchool State Lead for Missouri
Anglia Wittmus is a National Board Certified Teacher and Gifted Education Specialist that is personable and heartfelt about developing dynamic educators. She believes educator support and empowerment are essential to meet the diverse needs of all learners. Experience, creativity, and a sincere love of teaching drive her design and facilitation in adult learning and professional development.
A champion of educator retention, she provides support through meaningful workshop experiences and clear communication for the cultivation of tomorrow's explorers. She brings over 20 years of classroom experience at the primary, secondary, and post-secondary level. Anglia holds a Master of Science in Classroom Instruction and is currently a doctoral candidate in educational technology and e-learning.