Keeping Students + Communities at the Center of Covid-19 Recovery
Series of deep-dive workshops for education leaders on leading innovation + improvement through participatory design.
Schools' response to Covid-19 cannot be a single quick-fix or program. Instead, it must be an ongoing and creative process, grounded in community with families, students, and educators. This crisis needs all hands on deck.
This series of deep-dive workshops focuses on:
Foundations of participatory design: a process for improvement that builds shared purpose and trust by deeply engaging all stakeholders
Unleashing everyone's responsibility and leadership to improve school systems
Establishing deeply trusting relationships with students, families, and team-mates
Learning from the most transformational systems in the world–how they navigate challenges, and keep improving
Sharing concrete resources, tools, and strategies to grow collaborative culture
Developing leadership capacity, so that you leave equipped to facilitate this work and leverage the talents and ideas of those around you
Who should attend: People who identify as "leaders" at any level–teachers, principals, system-level leaders, teacher-educators.
(Session 1 (Sept 1) Registration is now closed–please join a later session!)
Presented by TrueSchool and FlipEducation, with generous support from the W.K. Kellogg Foundation.
MEET YOUR FACILITATOR
ANGLIA WITTMUS, TrueSchool State Lead for Missouri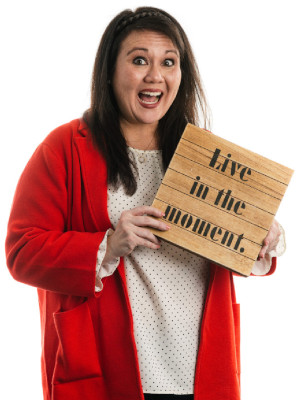 Anglia Wittmus is a National Board Certified Teacher and Gifted Education Specialist that is personable and heartfelt about developing dynamic educators. She believes educator support and empowerment are essential to meet the diverse needs of all learners. Experience, creativity, and a sincere love of teaching drive her design and facilitation in adult learning and professional development.
A champion of educator retention, she provides support through meaningful workshop experiences and clear communication for the cultivation of tomorrow's explorers. She brings over 20 years of classroom experience at the primary, secondary, and post-secondary level. Anglia holds a Master of Science in Classroom Instruction and is currently a doctoral candidate in educational technology and e-learning.