Measuring What Matters
What matters most to your school and community? How do you measure this in order to question your assumptions and drive progress?
What do you use to measure student performance? How can you use data to drive improvement, equity, and collaboration in your school and community?
This interactive session focuses on:
Different types of data to shed light on what matters most to your school community
Inspirational models and tools to tie data to equity, improvement, and school climate
Practitioner-friendly practices for gathering, analyzing, and synthesizing data
Team protocols for making sense of data and building shared understanding, commitment + momentum
Using data to challenge assumptions, inform next steps, and take action
Involving students, families, and other stakeholders as partners in the data + improvement process
Presenting + sharing data "stories" in compelling and accessible ways.
Who should attend: People who identify as "leaders" at any level–teachers, principals, system-level leaders, teacher-educators, and paraprofessionals.
Presented by TrueSchool and FlipEducation, with generous support from the W.K. Kellogg Foundation.
MEET YOUR FACILITATOR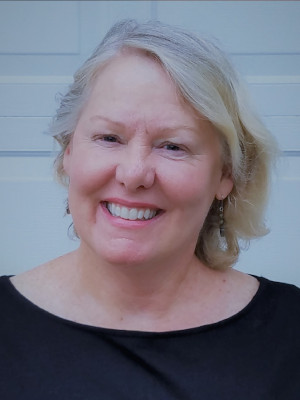 DR. LISA ST. CLAIR, TrueSchool State Lead for Nebraska
Dr. St. Clair is a Partner/Senior Evaluator with a private practice program evaluation center, Omaha Program Evaluation Services. She is formerly an Assistant Professor in the Interdisciplinary Center for Program Evaluation at the Munroe Meyer Institute of the University of Nebraska Medical Center; Graduate Faculty for the University of Nebraska; Affiliate Faculty with the University of Nebraska Center for Research on Children, Youth, Families and Schools; and past president of the Evaluation Network for the Missouri River Basin, a seven state regional affiliate of the American Evaluation Association. She earned her Doctorate of Education in Educational Administration at the University of Nebraska.
Her primary areas of responsibility are program evaluation and coaching for local, statewide and national programs. Evaluation contracts have included Nelson Mandela Elementary School and five Omaha Public Schools, the Phoenix Academy, String Sprouts, Common Fund, Methodist Community Counseling Program, Educare of Omaha and Winnebago, Early Childhood Services Network, Nebraska 21st Century Community Learning Centers, Instructional Coaching and other programs with the Learning Community of Douglas and Sarpy Counties and 11 area school districts, National Aeronautics and Space Administration (NASA) Summer of Innovation, and many others. She has also taught graduate courses at the University of Nebraska Omaha, including Program Evaluation, Introduction to Research, and School Community Relationships.
She has published numerous articles on families, schools, early childhood education, and coaching. She was selected as the University of Nebraska at Omaha, College of Education Distinguished Alumni in 2008.